Article published in Nature encourages conservation activities and reduction of negative impacts
Research of the State University of Maringá (Universidade Estadual de Maringá - UEM), published internationally in the renowned Nature Ecology & Evolution, reveals that human actions have caused direct and indirect changes to the surroundings of aquatic ecosystems in various parts of Brazil. Species living in rivers and adjacent lakes are harmed, including plants and fish. And then, the damage comes back to human beings in an environmental and socioeconomic way; after all, fishing is a vital riverside activity.
"Human activities cause the decline of aquatic biodiversity and change the functioning and ecological role of these environments. With this diagnosis, we have information to support activities aimed at conservation and reduction of negative impacts, specially in the upper Paraná River basin, which, among the places we worked, showed the highest human impact," says Roger Paulo Mormul, one of the authors of the scientific paper and professor of the Continental Aquatic Environments Ecology Graduate Program (Programa de Pós-Graduação em Ecologia de Ambientes Aquáticos Continentais - PEA) at UEM.
In the scientific paper, developed by researchers from PEA and the Research Center for Limnology, Ichthyology, and Aquaculture (Núcleo de Pesquisas em Limnologia, Ictiologia e Aquicultura - Nupélia) of UEM with national and international partners, there is an investigation of the floodplains of the upper Paraná River, Pantanal, Araguaia River and Amazon, revealing that these aquatic ecosystems are impacted by agriculture, urbanization, and deforestation. "Among the most worrying negative impacts of human activity, I highlight the impacts on fish because fish constitutes the economic and food basis of many of the riverside populations in the studied areas," states Mormul.
According to the author, preserving biodiversity will not be sufficient to maintain the functionality and services these ecosystems provide for human wellbeing if human pressures increase. Therefore, the professor points out that "the reduction of human pressures must accompany conservation efforts". Thus, the research encourages public policies for conservation and reduction of environmental and socioeconomic impacts so that society continues to enjoy the rivers for work, food, and leisure with quality.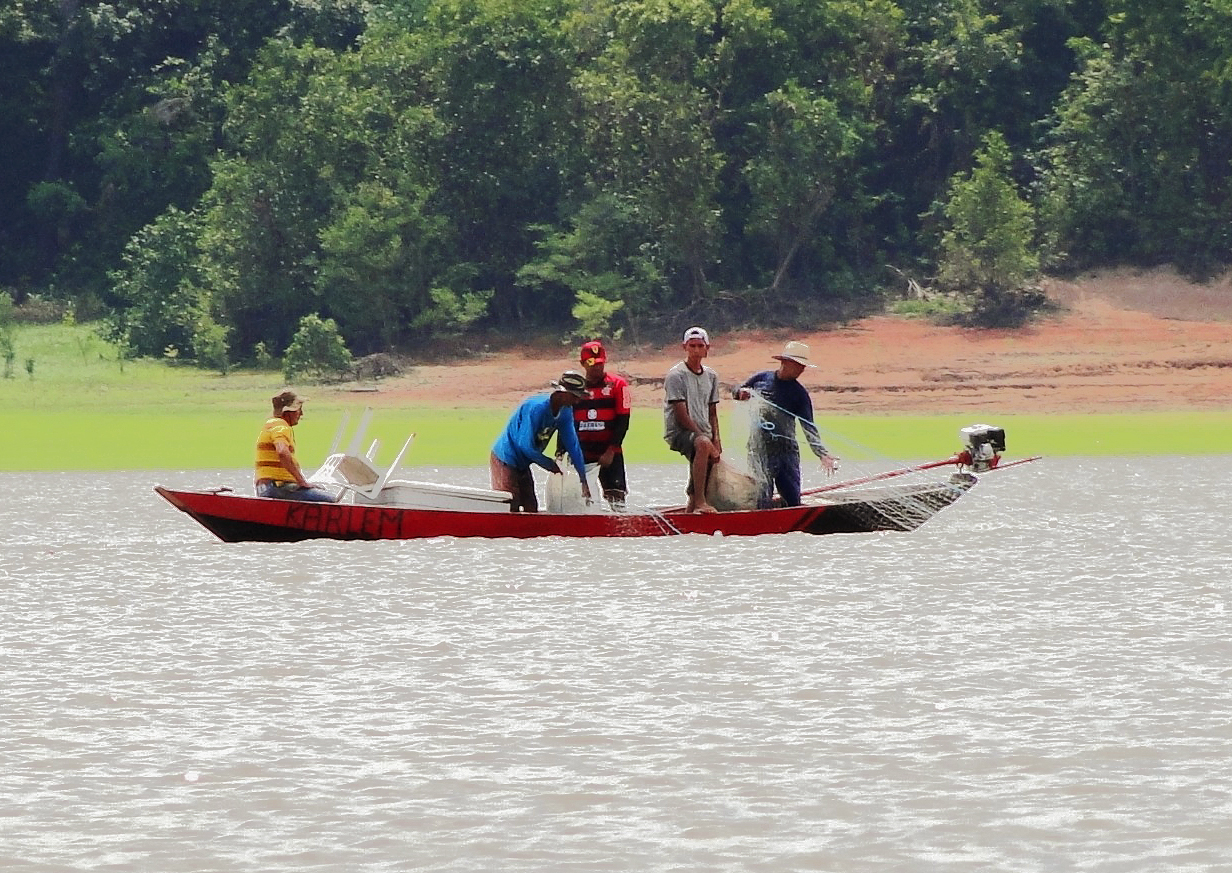 Indigenous people and riverside dwellers depend on rivers and lakes to sustain their families (Photo: Wladimir Marques Domingues/Nupélia)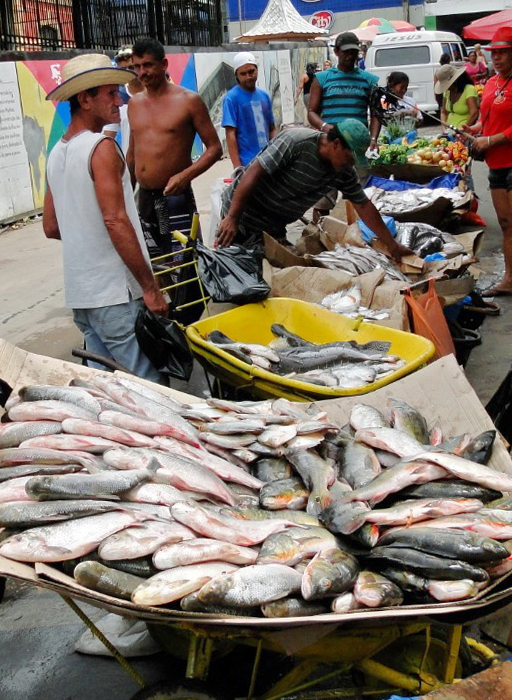 The fish market on the banks of the Amazon River is essential for the local economy (Photo: Wladimir Marques Domingues/Nupélia)
Read the paper - The research "Human pressure drives biodiversity– multifunctionality relationships in large Neotropical wetlands", published in the international journal Nature Ecology & Evolution, was led by a PhD student from PEA (UEM) and integrated a project with federal funding.
This is another important university publication that originated in the PEA and Nupélia, which has promoted research that generates benefits to society, fauna, and flora for four decades. "In the region of Porto Rico [in north-western Paraná, Brazil], for example, some conservation areas were delimited considering Nupélia studies, and several other conservation proposals have been initiated with Nupélia studies," concludes Mormul.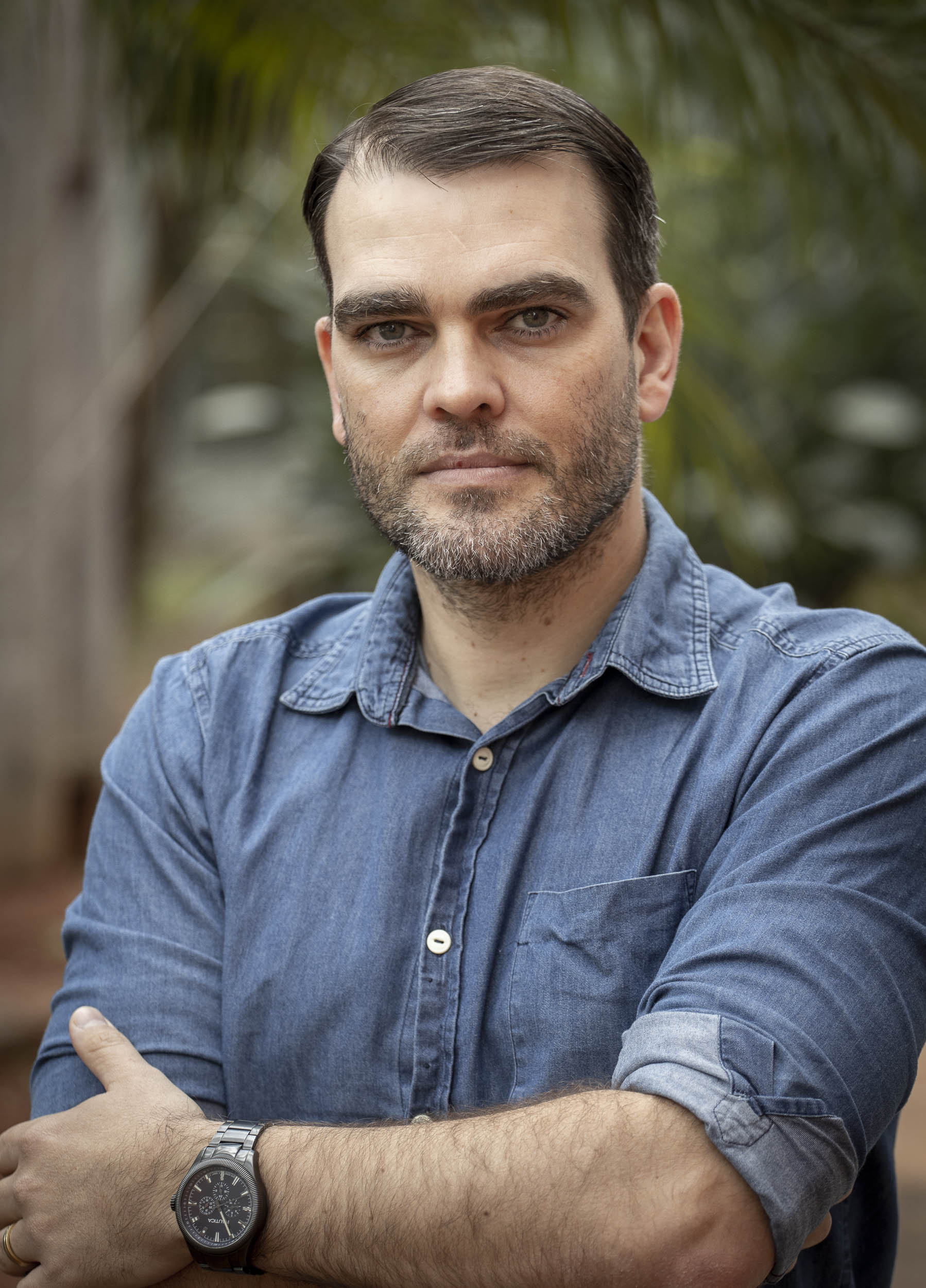 Professor Roger Paulo Mormul, a biologist with a post-doctorate in Aquatic Ecology, supervisor and one of the authors of the research (Photo: UEM/Brazil)
Translated by:
Felipe Lisbôa
Proofread by:
Milena Alonso